DEUTZ – The Leading Gensets
We at ENE choose to deliver and promote DEUTZ gensets because DEUTZ technology has been providing economic and reliable solutions for the need of engines since 1864. Beside that, DEUTZ gensets are designed to comply with the highest environmental protection standards and to be most problem-free and safest to operate.
Applications
The Air-cooled Diesel Gensets (ADG) that we distribute can be used in the most difficult climatic conditions.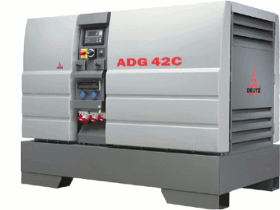 – Three different regional setups: ARCTIC, DESERT, or TROPIC
– Operate at temperatures from -35°C to 50°C
– Superb cold start ability
DEUTZ genset design is a result of intensive efforts and cooperation between engineers and designers. The protection and insulation can completely isolate the engine so that neither heat, nor cold, dust, extreme humidity, or salty air can affect it.

Advantages


The reasons that we choose DEUTZ is because the gensets are famous for their solidity and problem-free operation. All gensets are offered optionally as an enclosure or an open frame structure. All parts of the enclosure are made from sheet steel and impact-, sound-, and scratch-proof PE foam.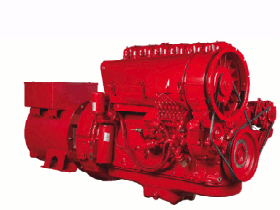 – So, the enclosures are low weight
– The doors are easy to open
– Suitable for noise-sensitive areas
– PE foam is fully recyclable
– Plastic parts are solid-coloured and UV resistant
This environmental protection design not only means low noise level and recyclable, but also means low exhaust gas emmissions and low fuel and oil consumption. The oil consumption is not more than 0.5% of the fuel consumption (independent of the manner of the operation). Meanwhile, fuel filters must be changed ONLY after every 100 hours of operation. In addition, oil filter must be changed ONLY after every 500 hours of operation. These low running cost are very pleasing and impressive.
– Cooling liquid is not needed
– Low maintenance requirements and costs
– Flexible service from 680 service partners in 130 countries
– World-wide available spare parts with no less than 80,000 parts


Overall, the prices are noteworthy for a remarkable price/performance ratio. Together with the impression of its quality, the genset we deliver to you is renowned for its longevity that helps your investment to hold its economic values.
For more detail in the Genset's power ratings, dimensions, weights, and costs, please contact us.